"When you teach what you love, and share what you know, you open eyes, minds, hearts, and souls to unexplored worlds." ~ Author unknown
PEOPLE WANT TO PAY YOU FOR KNOWLEDGE!
Do you know that there are people who are willing to pay you money to learn from you?
You know a lot more than you think.
If you have overcome life challenges, people want to know how.
If you have a skill, people want to learn it too.
You have the skills, talent and knowledge that you acquired from your passion, your studies and work experience.
What is obvious to you is amazing to others.
What you know may be new to some.
What is easy for you to do may be hard for others.
Remember this - what may seem obvious to you is actually life-changing to other people.

For example, what I share as a coach and trainer is "obvious" to me, but for some who heard me for the time, it will be an "aha!" moment that shifts the direction of their life.



TURN WHAT YOU KNOW INTO A BUSINESS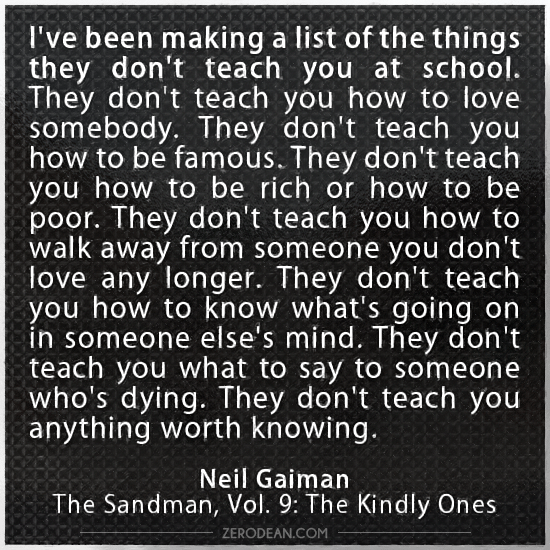 What if I can show you how to turn your knowledge into profits by teaching what you know?

You don't have to be a public speaker or a certified trainer.
You don't have to be the best in the industry. You don't even have to be an expert to teach.
You just need to know more than your audience.
If you look at the top names in the local Internet marketing scene, most of them are in the training business.
Most trainers won't like to admit it.
You probably make more money teaching what you know, than doing what you know.

It is scalable. Prepare the material once and repeat unlimited times to different audience.
The more you do it, the more effortless it getes.

If you record your training as a webinar or if you record a live classroom training, you only do it once but you can sell it forever.
This is almost an ultimate online ATM machine.

Training is the most profitable business that you can do, even part-time, whether in a classroom or online.

With online training, you can sell multiple courses without your physical presence. With offline training, you repeat the same material to different audience.


WHO ARE YOUR TRAINERS?
Sam Choo is an infopreneur since 2008. He sells his knowledge online through ebooks, online coaching, home study courses and membership programs. He also train people through his talks, workshops and personal coaching. He is the founder of the biggest Internet Marketing community in Singapoare. He graduated from STADA with a Diploma in Training and Development.
Gary Guwe.
At 20, Gary was a shy introvert who was lost, broke and uncertain about the path he should take. He set out to transform himself, and by age 25, became an award-winning entrepreneur, international speaker and lecturer at the National University of Singapore. He was also headhunted by an American MNC specializing in sales. There, he worked with and helped business leaders representing brands such as Google, HP, Siemens and Microsoft generate millions of dollars' worth in additional revenue with his insights on influence, communication and sales strategy.
Till date he has spoken to over 17,500 people in Singapore, Malaysia, Vietnam, Japan and the US. The media has also sought his insights. He has appeared on radio 938Live, The New Paper, The Straits Times, New Age Parent, AsiaOne, Toastmasters Magazine and Lifehack.org.
Find out how he used his setbacks in life to kick-start his career, the lessons he paid over USD$15,000 to learn... and how you can use these to also realize your dreams.

WHAT YOU'LL LEARN
Join us in this one-day enriching and value-packed workshop to learn how you can Get PAID for What You Know!

You will learn from Sam Choo the secrets to :

IDENTIFY information you already possess that people are willing to pay you for.
DISCOVER how much money people are willing to pay you for what you know!
RESEARCH the most profitable niches that you can leverage on.
LEARN the revenue models to get paid by sharing your knowledge.
APPLY the system for successful knowledge monetization.
In the morning, Sam Choo will share on the following:
Discover what you know
Identify hungry buyers
Find out what they want to learn
Where to find awesome content
11 Ways to teach online and offline
Answers to all your objections
and more...

Sam will answer your questions and clear some of the myths such as:
"How do I know I am good enough to teach?"
"How do I start?"
"I am not an expert"
"Where do I teach?"
"I can't teach"
Gary will share with you how to launch your career as a professional speaker.
In the afternoon, Gary Guwe will share on the following:
- Introduction to the Different Types of Professional Speakers
- How to Choose Your Topic, Market & Niche
- Building Your Portfolio and Speakers' Toolkit
- How Much SHOULD YOU Charge Your Customers
- How to Promote Yourself as a Speaker
- 5 INSIDERS' SECRETS TO SUCCEED IN THE SPEAKING INDUSTRY
- Immediate Steps YOU CAN Take to Launch Your Public Speaking Career
BONUS
Your learning does not end after the workshop. You will be added to a secret Facebook group to continue the follow up and discussion.
GET PAID TO TEACH
You learn from not one, but two trainers. Don't let your hard-earned insights and skills go to waste Share your knowledge with the world, empower people and get rewarded for doing what you love. We have done it and we'll show you how you can do it. Shortcut your learning through this workshop.
DETAILS
Title: How to Earn a 4-figure Income Part-time Sharing What You Know
Date and Time: 14th Nov, Sat, 9am to 5pm
Venue: 8 Burn Road , Trivex Building, #13-04 , Singapore 369977
Trainers: Sam Choo and Gary Guwe
Investment: $197

Click on the REGISTER button now.

If you have question, feel free to contact Sam Choo at samchoo@gmail.com or https://www.facebook.com/samchooks